As we see around us, the majority of activities are digitized. From banking to grocery shopping, things have been convenient for many as everything is now just a few clicks away. Along with that, you can now work and earn at the comfort of your home by freelancing.
One such website that provides a platform for freelancers to engage in different freelancing assignments is Fiverr. It is a platform where you can offer and hire freelancing services in many specializations, such as digital marketing.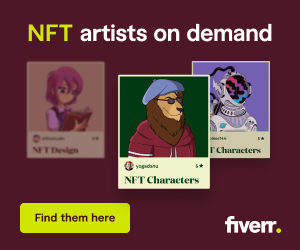 Read this review to find out how Fiverr works, what all types of freelancing services it has to offer, how you can hire or offer services, and what you can expect while engaging through Fiverr. 
Introduction to Fiverr
Fiverr is a platform, also known as a marketplace, for anyone who wants to hire or offer freelancing services in a specified field of work. The company is Israel-based and was founded in the year 2010. Initially, the services offered on Fiverr were priced at a flat $5, hence, deriving the website's name. However, new and professional services increased with time, and so did the price of these services. As a result, today, Fiverr offers services ranging from $5 to $10,000. 
Fiverr's services are Graphics & Design, Writing & Translation, Music & Audio, Business, Digital Marketing, Video & Animation, Programming & Tech, and, Lifestyle. These services are known as Fiverr gigs. However, Fiverr houses over 3 million freelancers of all levels of expertise, so it is advisable to trust your judgment before hiring services. 
Fiverr is also known as a marketplace as it works like one. Many sellers (freelancers) offer services of different qualities and at different prices. Along with that, there are many buyers of these services who have distinct requirements. Therefore, it creates a marketplace and makes sure that the parties at both ends are satisfied with the trade. 
JOIN TO FIVERR - HIRE FREELANCER
Fiverr Gigs
The services that a seller offers on Fiverr are known as Fiverr gigs. After registering as a seller on Fiverr, you have to create a gig. This gig includes what services you can offer and at what price. You can also add a few samples of your previous work for better marketing. 
Gigs are a very integral part of selling on Fiverr, as it is how your buyer judges your work and ends up buying your gig. Therefore, it needs to be attractive enough and priced correctly to improve the chances of getting your gig sold.  
How to change the Fiverr username?
To change the Fiverr username, you need to close your account and open a new one with a new username. This is very problematic for users, but you do not have a more straightforward solution. However, if you have a lot of good reviews and a reputation as a Fiverr user, please do not change your username.
I
How Does Fiverr Protect Its Users?
Users have to sign up as buyers or sellers to start using Fiverr. After signing in, you can start using the platform as per your needs. Since there is not much of a hassle to sign in on Fiverr, it paved the way for more and more sellers with diverse expertise to join it. Hence, creating extensive competition. Buyers can determine the seller best suitable for them by the seller's rating and their reviews. 
However, some of these sellers may not provide you with the quality that you expected or what their reviews promised. To protect users from such activities Fiverr holds 20% of every transaction and releases it only after receiving a confirmation of delivery of a project from both ends. 
The following are some of the ways through which Fiverr protects the interests of its users:
Customer Support:

Fiverr has customer support that assists all its users. It promises to respond to any queries within 24 hours. If the buyer doesn't find the work they received, not precisely what the seller promised, or the gig is not delivered on time, they can take the help of customer support if they do not get any valid response from the seller. 
SSL Certified:

Fiverr is SSL certified, which means that all its users' personal information and billing details are protected. 
Seller Testing:

This is a new concept that Fiverr has recently started. It helps buyers to test sellers' work before actually buying any service. 
How To Join Fiverr?
To join Fiverr, you first have to select the type of account you want to hold. For example, if you are a freelancer who wants to sell services, you have to sign up for a 'Seller Account.' On the other hand, if you are a business owner who wants to buy freelancing services, sign up for the 'Buyer Account.'
JOIN TO FIVERR - HIRE FREELANCER
The following are instructions, specific for each type of account, on how to sign up and start buying or selling, and what you can expect on this platform. 
Fiverr Buyer Account
Signing up as a buyer is comparatively easier than signing up as a seller. All a buyer has to do is use their e-mail address or Google or Facebook profile to sign up on Fiverr. After that, buyers have to create a username that cannot be modified after registering successfully. Once your account is activated, you can start using Fiverr services. 
Buyers can search for the gigs they want to buy with the help of different search tools available on Fiverr, like category, budget, service options, or delivery time. This will help them to narrow down the search results. After assuring every critical aspect about the gig they have selected, they can place the order. After placing the order, buyers can pay and wait for the gig to get delivered.
Buying gigs on Fiverr is relatively easy. However, due to its global presence and lack of quality checks on sellers, there are chances that buyers could end up paying more than what the gig is worth. Therefore, read the following suggestions before buying gigs on Fiverr. 
There are many freelancers for a specific type of gig. However, not all of them can provide professional work on your budget. Fiverr gives its buyers an option to shortlist some sellers into a collection of favorites. From this collection, buyers can compare and select the best-suited seller for their needs and budget. 

Research is fundamental on Fiverr. Buyers must make sure that they are comprehensive with their investigation. Don't just settle on the first 5-star rated seller you see. Look over as many options as you can and select a more advanced option per their requirements.

Do not get fooled by a level one seller. It is given to sellers who complete a set target of gigs. This does not ensure that the quality of work provided by a level one rated seller will be of acceptable quality. Buyers can ask sellers for a sample or a previous project that they completed to evaluate their work.

Try to read all the reviews about a seller. Sellers mustn't read only the 5-star reviews but also the negative ones. This is because negative reviews help buyers understand the issues that other buyers encounter, which they may want to prevent. 

Be more specific about your requirements. As a buyer, it is your responsibility to specify your requirements to your seller. This will help the seller to understand your needs and deliver the work as you expected. 
Fiverr Seller Account
To sign up on Fiverr as a seller can take some time. First, sellers have to create a profile specific to the field of work they provide and develop gigs on their profile. Then, there is a step-by-step process to set up a profile and a gig. Once you have successfully uploaded a gig, your profile will start showing up in the search results of your service category.
Gigs are an integral part of your profile, as it is what brings more clients to buy your services. Moreover, the more gigs you complete with a positive rating, you can expect more orders. Therefore, it is essential to maintain a good seller profile on Fiverr, to maintain a regular inflow of charges because the competition is very high.
The following are some suggestions that a seller can follow to keep selling on Fiverr.
To get more orders, research the service, which is high on demand and has a limited number of sellers. This can be checked by searching for which service category has pending orders. Then, create a gig in that category at a fair price and get orders. Of course, this is only possible if you have the skills to provide that service.

If you are new on Fiverr, price your gig reasonably. This will help you attract more buyers. Maintain the quality of your service and increase the price as per the increase in demand for your gig. 

Make sure you have all the necessary knowledge and skills for the service you are providing. This is because buyers can ask questions about the specific service, and if you do not have enough knowledge about it, it can impact your profile adversely. 

You can optimize your profile by using similar descriptions used by other sellers at the top of the search. Do not copy their description exactly, only some essential keywords.

Create your gig description in a way that contains relevant information about the service you are offering. This attracts more buyers as it refines their search. 
Benefits of Fiverr
Fiverr is a comprehensive marketplace that offers gigs for almost every type of service. 

It is easy to create a profile on Fiverr as a buyer or a seller. It offers step-by-step assistance in setting up a profile.

Fiverr has a customer support system that solves all your queries. And also helps in resolving any work-related dispute between a buyer and seller. 

Fiverr has efficient search tools that can help refine the search for a gig.

Fiverr protects your personal information as it is SSL certified.
Drawbacks of Fiverr
It is challenging to make sure that the quality of the gig will be worth the price.

Fiverr charges a fee of $2 flat on every order, irrespective of its price. However, users may find it irrelevant for gigs priced at $5. 

Fiverr has many profiles with fake reviews. Therefore, it is difficult to determine which profile is genuine.

The level one ranking on Fiverr is not based on the quality of gigs but the number of gigs completed by a seller. 

It is difficult for beginners as the competition is exceptionally high on Fiverr. This is because sellers offer services at lower prices.
Conclusion
Fiverr has provided a platform for people to buy or sell services, even from remote areas of the world. Freelancers with skills and knowledge can get in touch with many potential buyers. They can also grow as freelancers here and earn more if the services they provide are of professional quality. Also, buyers can choose from a wide variety of service providers. Fiverr have sellers offering gigs of diverse quality and at different prices. This helps buyers to select whichever gig suits their requirements. 
Fiverr is safe when it comes to your personal information and payments. This is because it is SSL certified. However, you can never be 100% sure about the security of gigs. It is difficult to be assured that the gig you have purchased will be exactly like what the seller showed or promised. This is mainly because of the fake reviews and some hustlers present on this platform.
However, it does not mean that all the sellers are fake on Fiverr. If the buyer does careful research before buying a gig, they can get satisfying results. There are plenty of genuine sellers on Fiverr who have good reputations and have sold many gigs efficiently. 
It doesn't matter if you are a buyer or a seller; you must possess the necessary knowledge or skills about buying or selling on Fiverr. A buyer must understand what they are looking for to be able to choose a perfect seller. A seller must have the skills and knowledge and must work hard to provide good quality and timely gigs for buyers.