As a freelancer webmaster, you need to pick an exemplary service for email marketing. One of the best world email marketing services is Aweber.
Is Aweber The Right Choice For Your Email Marketing Needs?
Emails have become the most crucial marketing element in today's world. Email marketing is possibly the cheapest method available now when it comes to marketing. It can easily be the best way to ensure visibility among your consumer base. Almost everyone knows this fact; so many platforms are available now to send marketing and advertising mails. One of the more popular of those platforms is Aweber. Many claim Aweber to be the best possible solution to email marketing needs.
About Aweber
While many claims that Aweber is the best software possible, it is subjective.
Aweber came into existence in 1998. The founder of Aweber is Tom Kulzer. He wanted to solve the issues regarding the follow-ups of email marketing and created Aweber in the process. Aweber has come a long way and has gained several new and improved functions. It is now more than a simple auto-responder application.
Aweber provides a comprehensive solution to all the email marketer's needs. With Aweber, you can quickly gather the emails of those who have been to your website and compile them into lists.
Perks of Using Aweber
Set-Up Is Extremely Easy
Users love that Aweber does not require them to undergo the long-drawn and troublesome process to create an email marketing program. With Aweber, you can include the necessary details about the marketing program, and your work is done. In addition, you do not need to possess any technological expertise or technical knowledge to set up the program.
After the setup, you will be able to configure the mailing lists. Again, this requires very little time. You create the schedule and timings of your mail for each of your lists. Aweber allows you to send unlimited emails anytime you want. Broadcast messages are also available in Aweber. Aweber lets you use scheduled emails and broadcast emails simultaneously.
Aweber Templates
You would obviously like your emails to look as attractive as possible. Aweber allows you to design your emails with ease. There are more than 150 templates available with Aweber in HTML format. The editor tools of Aweber allow you complete freedom in setting up the design of your emails. After creating your desired layout with the templates, you save it. Afterward, you can add your content to the templates and send your emails.
Integration with Social Networks
Aweber allows you to integrate your emails with social networks. For example, merging your email marketing with Facebook and Twitter can help you gain a wider readership of your newsletters.
Aweber List Management
There are tremendous possibilities offered by Aweber when it comes to managing your lists. You can divide and maintain different lists of email addresses based on various predefined criteria. For example, you can your following email to the people who clicked on a link in the previous mail, who joined after a particular date, reside in a specific location or time zone, etc. You may even create a list of people who have not read your previous emails. The extra freedom in the making allows you to create specific emails for each category, helping you better your conversion rate.
Aweber Analytics
The ability to increase the conversion rates is excellent, but it seems useless without measuring the conversions. Thankfully, Aweber provides its users with analytics tools to help you monitor your email programs. The devices are effective at tracking the response people make to your emails.
With these analytical tools at your disposal, you can find out how many of your subscribers are opening your emails or clicking on the links in them. In addition, you can track how many emails have generated actual income for you and so on.

Aweber Customer Support
Aweber is quite famous for its customer service. They try their best to ensure that their users do not have any complaints. Whatever queries you might have are entirely taken care of by their customer service representatives within the shortest period possible.
Aweber provides several videos to guide its customers through their problems. They also have FAQs to help the users gain extra information. Customer services can be reached by email and live online chats. You can even phone them in case you need solutions quickly. The customer services are, however, limited to working hours. Therefore, they do not provide support 24*7. However, you can easily reach them during the specified hours. Their services are fast, so there are rarely delays when you try to contact them. The support provided is friendly and completely thorough in all respects. Your problems will be clarified quickly and comprehensively.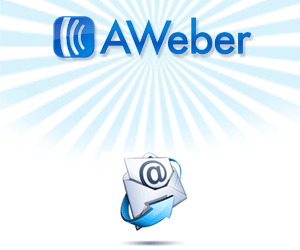 Aweber Prices
The prices charged by Aweber for their services are reasonable and quite affordable. They do not trust their services based on the number of emails you send but instead on the number of people subscribed to your email program. For example, if there are 500 people on your list, you will need to pay only $19. The prices increase with an increase in subscribership. However, the number of indexes is not limited, nor is the number of emails you can send.
Conclusion

Aweber offers reputable services in terms of email marketing. In addition, it has numerous features that can be invaluable for your email marketing schemes.